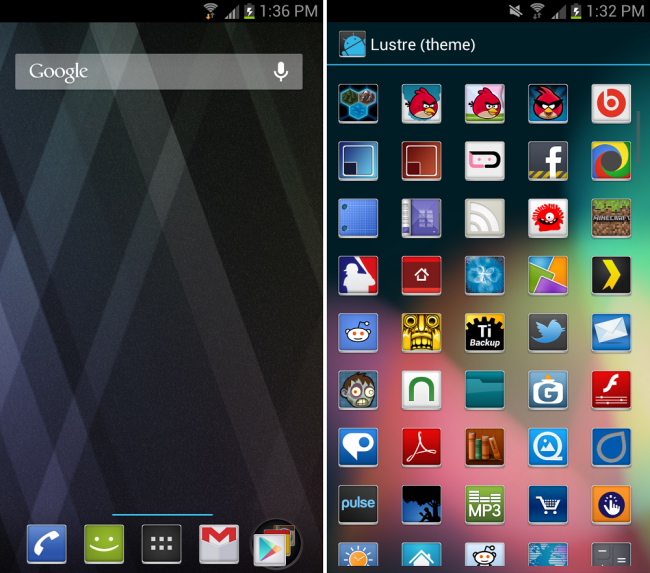 If you frequent our front page, we are pretty sure there is a high chance you have seen these icons before. I personally have been sporting them for quite some time now and we always get asked what they are. It's the Lustre set from Kovdev and today, we have five copies of the application to give away to readers. So, let's cut to the chase and giveaway away some icons. 
Update:
Well, we have chosen our five winners and we have reached out through email to them. Go check your inbox! Thanks for the entries and if you didn't win, you can check Lustre out for only $1.50 on the Google Play store.
How to Win:
Kovdev is looking for DL readers to help him name his next icon pack. To enter this giveaway and to help, simply choose one of the following names: Kleen, Stark, or Tersus. Enter which one you think is best in the comments below and you're entered.
Winner:
We will randomly select five winners from our comments section below today at 5PM PST. Winners will be emailed, so make sure to use a valid email address so we can reach you. Good luck!
Thanks to Kovdev for ponying up the icon set!