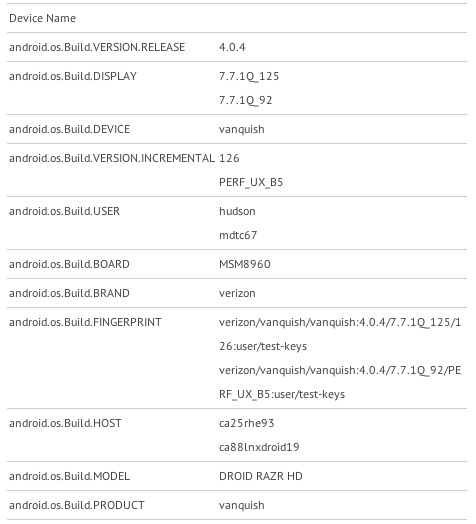 The DROID RAZR HD has been on our radar for a while now, but confirmations on specs are always welcomed as we approach a potential release. Today, the device many of you have been holding out for stopped by GLBenchmark, giving us another look at its insides. It doesn't compare at all to the mind-blowing results we just saw in a similar benchmark for an HTC device that is headed to Verizon, but it's not bad.
We get another confirmation on the codename "Vanquish," the 1.5GHz dual-core Snapdragon S4 (8960) processor, and HD display with on-screen navigation keys (1196×720). Now all we need is a release date.  

Is this your next phone or are you having trouble getting that new HTC device out of your head?
Via:  GLBenchmark