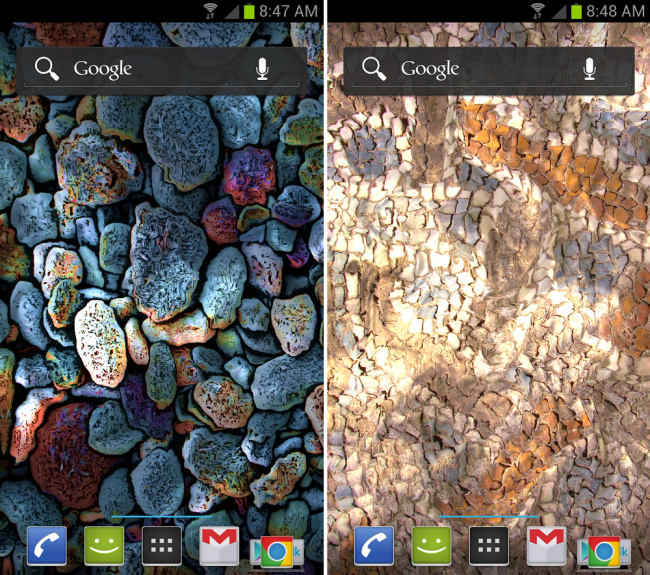 Here is another live wallpaper that will keep your fingers busy for a few minutes. It's called Flow Live Wallpaper and costs $.99 in Google Play. With Flow, you choose from assorted scenes, then there is a jelly/water like layer that is added on top for your fingers to play with. What makes it special is that you can add your own photos to the wallpaper, which means you never get tired of the same boring scenes. 
Play Link ($0.99)
______________________
Some of our best videos.