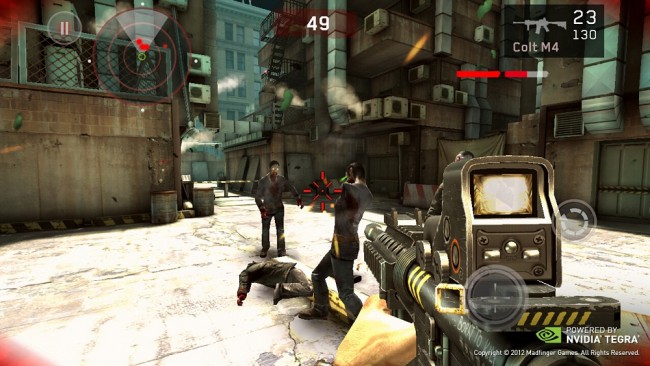 The release of Madfinger's newest creation, Dead Trigger, is one that we have been waiting on for quite some time. The game looks incredibly awesome and if it is just as high quality as Shadowgun, then we know they'll have another success.
The world has been overtaken by a virus that causes normal people to turn into blood thirsty zombies. Time to pick up an M4 and start blasting. It will become available on July 2 and will sell for only $0.99. Heck yes. Get your Bluetooth controllers ready. 
______________________
Some of our best videos.