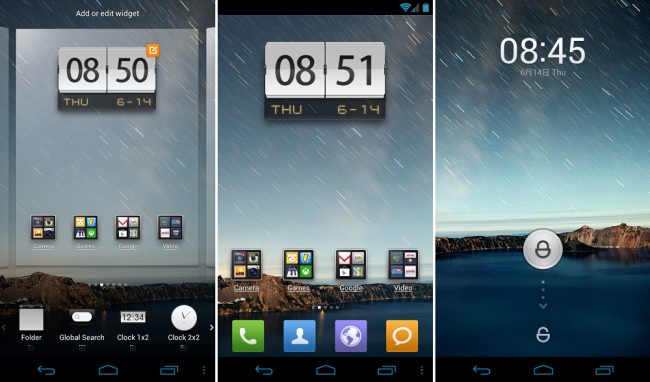 The MIUI team released their official launcher onto the Play Store for 2.3+ and 4.0+ devices. If you are unfamiliar with MIUI, what the team is well known for is making Android look like a completely new OS with flavors taken from all over the place. To some, the lack of a dedicated app drawer reminds them of iOS, but MIUI is much more than an iOS clone. 

With this launcher you are able to choose from countless themes, classy wallpapers, and awesome icon packs that are sure to turn your snoozefest device into one you would be happy to show off to friends and family. Included with the launcher is also the MIUI Locker which is a separate lockscreen app that is quite sexy. It's always a good time to spruce up your homescreens.
Play Link (4.0+) | Play Link (2.3+)
Via: Droid Dog
______________________
Some of our best videos.