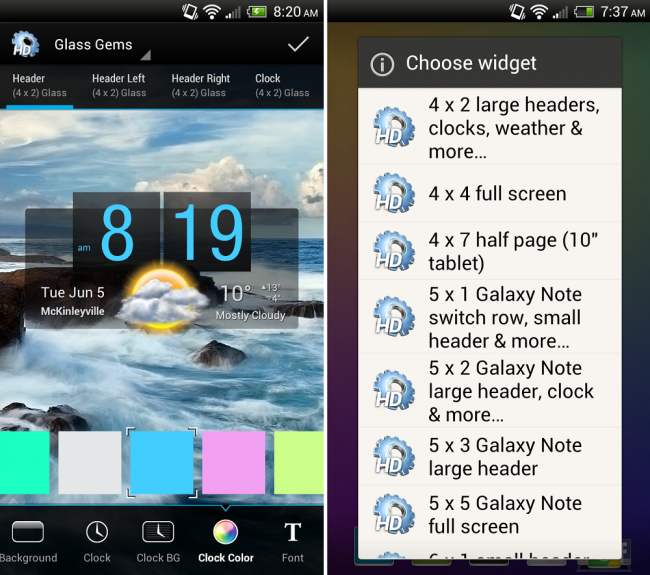 One of the most popular widget apps out there for Android is HD Widgets and with the bump to version 3.0, the company is making sure that you should check it out. 3.0 brings a new UI that makes laying out your widget just how you like it easier than before and the customization has been turned up off the charts. More colors and backgrounds for each clock means that you can spend hours trying to get everything just the way you want it.
Getting in early also gets you more widgets down the road. Developers Cloud.tv already have a hi-resolution download pack for tablets and they are promising two more new packs within the month. If you are one that can never have your homescreen the same for more than a few days, now is the time to upgrade to HD Widgets 3.0.
Play Link ($.99)
______________________
Some of our best videos.