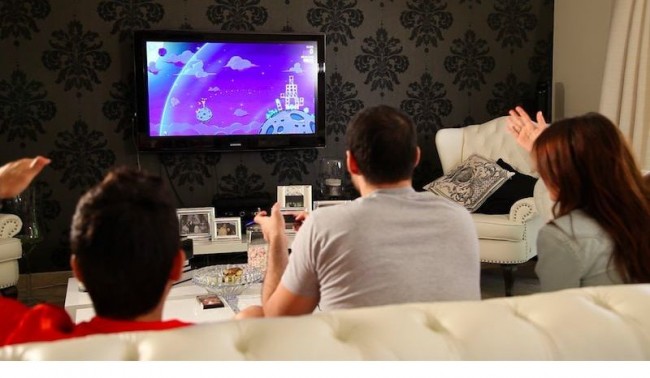 Another handy looking Kickstarter project has caught our attention, this time taking the form of a thumb-drive equipped with an HDMI male piece called Pocket TV. Once you plug the drive into your TV, you'll be greeted by the stock Ice Cream Sandwich interface, allowing you to download Play Store apps, and have the Android OS right on your TV. Controlling is made easy with a custom remote and there will also be an app for Android and iPhone devices that will allow control of the TV that way too.
With its 512Mb of RAM, single core 1GHz processor, and 4GB of storage, this little machine packs quite the little punch. The project is at a healthy $70,000 already out of $100,000. And with only 34 days left to fulfill the needed amount, it' looking like this piece of tech is soon to become a nice reality.
Via: Kickstarter
Cheers Victor!
______________________
Some of our best videos.