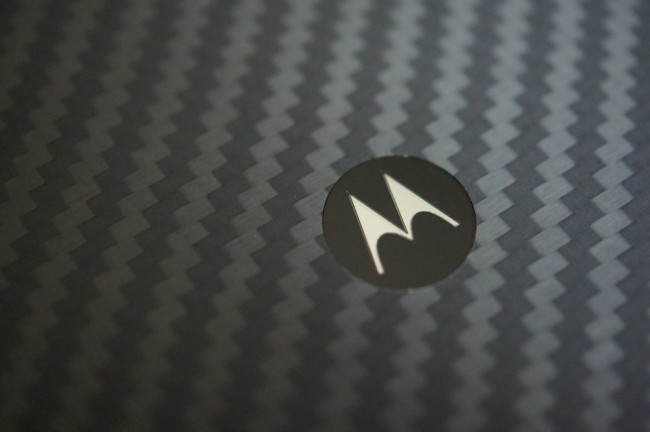 Motorola, fresh off being officially owned by Google, is looking to help businesses get on their feet in the mobile game with a new contest. If you are one of those that is always getting messages, emails and calls, and juggling calendar appointments, yet finds it hard to keep track of everything as you may not be "business ready," Motorola wants to hear about it.
To win, make a video, 30 seconds or less, saying why you need the "business ready" makeover and post it to their Facebook page and you're entered. They'll be picking 10 winners to set up with tablets and phones, namely a DROID RAZR MAXX, a XYBOARD 8.2 and even a laptop dock along with some other accessories. You could win up to $1,500 worth in prizes, so if you need a kickstart for your business, head over to their Facebook page now.
Motorola Mobility Launches the Business Ready Mobile Makeover Contest

Ten lucky winners will receive a suite of new Business Ready mobile technology worth $1,500 from Motorola Mobility

LIBERTYVILLE, Ill. – May 29, 2012 – We know the type. Your desk is covered in paperwork, your calendar looks like a jigsaw puzzle and you can't keep track of your to-do list to save your life. Well, today is your lucky day. Motorola Mobility, owned by Google, has launched its first-ever Business Ready Mobile Makeover contest and you could be one of the lucky ten who will receive $1,500 worth of Business Ready mobile technology that will help you get more out of your day.

Not only will you win one of the latest and greatest smartphones from the company — like a DROID RAZR MAXX, DROID 4, or ATRIX 2 – but also a DROID XYBOARD 8.2 tablet, Lapdock 100 and slew of other accessories that will help you stay productive and organized… whether at the office, on a business trip or camped out in a coffee shop.

So how do you enter? Just tell us your story.

Anyone 18 years old and over can submit a 30-second (or less) video explaining how Motorola Mobility can help you get more done in your day, both at work and on your own time. Two winners will be chosen each week for the next five weeks. Each winner will receive $1,500-worth of devices and accessories – and a state of productive, connected, organized bliss never experienced before!

The contest begins, on May 29, 2012 and wraps up on July 2, 2012. Winners will be selected based on originality of their video, clear explanation of their need, and adherence to the contest theme.

The Business Ready Mobile Makeover contest awards products from Motorola Mobility's portfolio of Business Ready devices which empower you to be more productive and secure from home or on-the-go. Right out of the box, Business Ready devices easily connect to office productivity tools like email, calendar and contacts, work with corporate networks and uphold IT departments' stringent security policies.

With Motorola-specific tools like Smart Actions for establishing automatic time-saving and battery-saving settings based on where you are and MotoCast for accessing files saved on your work or home computers, Business Ready devices from Motorola Mobility are packed with productivity tools that will streamline each day. And thanks to Motorola Mobility's MotoAssist IT service, transferring to a new Business Ready device is seamless. Just call up our experienced support team and let them get your work email and apps up and running – even if that means them calling your IT guy.

To learn more about the Business Ready Mobile Makeover contest from Motorola Mobility, please visit Inside Motorola blog.

About Motorola Mobility
Motorola Mobility, owned by Google, fuses innovative technology with human insights to create experiences that simplify, connect and enrich people's lives. Our portfolio includes converged mobile devices such as smartphones and tablets; wireless accessories; end-to-end video and data delivery; and management solutions, including set-tops and data-access devices. For more information, visit motorola.com/mobility.