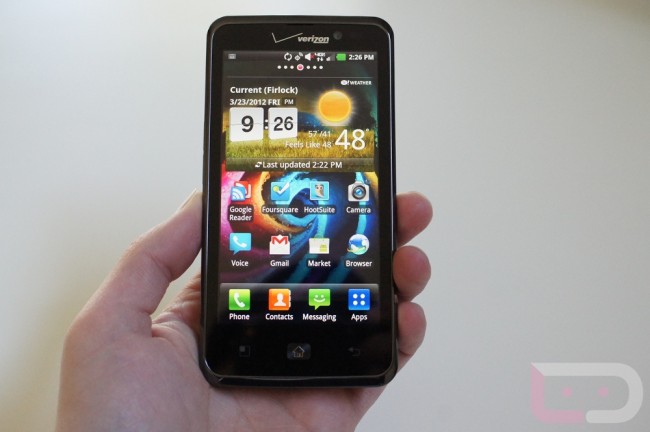 The first Ice Cream Sandwich (Android 4.0.4) build for the LG Spectrum has been leaked this weekend over at XDA. The build number is VS920ZV7 (Android build IMM76D) which is only 1 build number higher than the last OTA update that the device received. It sort of seems unlikely that the Spectrum would see the jump to ICS so quickly after seeing a sizable Gingerbread update just over a week ago, however, we were promised "first half" of 2012 by LG and Verizon when the phone was announced at CES. That gives us a little over a month before we can start calling it delinquent. 
All of the files needed to update your Spectrum are available at the XDA link below.
For the Galaxy Nexus fans keeping track, this would put the Spectrum ahead of you as well, in the Android build game.