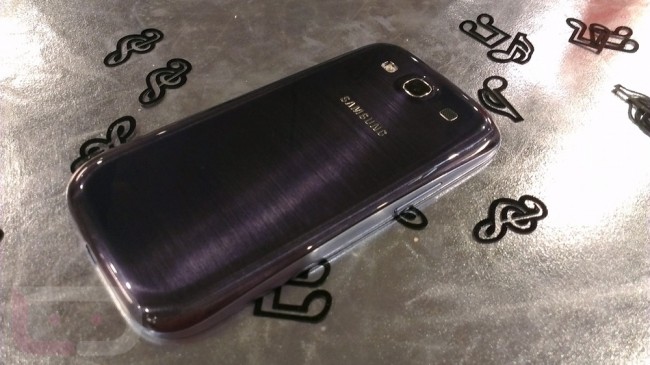 According to a handful of reports, the Pebble Blue version (pictured above) of the Samsung Galaxy SIII has been delayed due to manufacturing issues. Samsung has apparently run into either quality or production problems and may have had to adjust the product, causing them to be behind as launch day quickly approaches. With the launch of the device happening in a variety of countries next week, the white model is likely to be the only one available until Samsung can catch up on production.
This is indeed unfortunate as the Pebble Blue version of this phone is by far the more appealing of the two (at least in our opinions). Its fake brushed metal look is quite beautiful as compared to the white, which we have seen time and time again on other Samsung products.
We took the blue model for a spin back at CTIA, be sure to check it out. 
Via:  Tweakers | XDA | Android Community