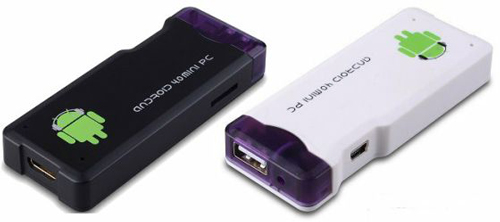 Last week, we wrote up FXI's ICS-in-a-USB that was about to hit the market for a whopping $200. As soon as we published that, people started mentioning another option for Android lovers, which is called the MK802. For being such a small package, it comes packed with an 1GHz A-8 Cortex processor, 1080 video playback capabilities, 4GB of internal storage, and 512MB of RAM.
With the Android-in-a-stick devices, you can take the mobile OS anywhere you go and plug it into a display that has an HDMI slot for working on the go, or even playing your favorite games. Due to being such a reasonable offering, the product is currently Sold Out online, but more units are expected back in stock in the beginning of June. Prepare your credit cards.
Via: Phandroid
______________________
Some of our best videos.