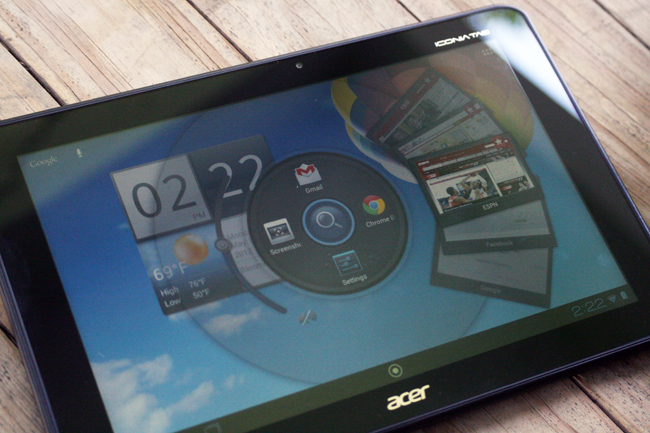 It seems like every few months there is a new Android tablet coming out with a little bit better specs than the tablet before it. It may seem like that because it's true, which makes it very difficult for people to decide when to jump into the Android tablet game and at what price. While they may not be one of the big names in Android like Samsung or ASUS, Acer's Iconia Tab A510 is looking to be your high-end Android tablet at the low-end price. The question is, does it deliver?
The Good:
Speed: With every tablet or phone that we have tested that features NVIDIA's Tegra 3 quad-core chipset, this has been at the top of our list. Acer has crammed that beast of a CPU into this tablet and boy does it fly. We have gone into the Tegra 3 in-depth many times before though so I will keep this brief, but on the A510 it made me comment to Tim while I was reviewing it: "This is how Android should run." That being said, under heavy use like streaming video or gaming, the Tegra 3 lets you know exactly where it sits by heating up the underside of the tablet, but still runs smoothly.
Battery: Every tablet should have a battery as big, or last as long as the A510 does. Acer didn't pack a 9,800mAh battery in this thing for nothing. When I first unboxed the tablet, it had 65% of a charge. It lasted a full two days (pictured below) with heavy use before I decided that I should plug it back in. The weight of the tablet suffers slightly from this power pack but even then, it still only weighs in at 1.9lbs, only .6lbs more than the Transformer Pad TF300. Seeing this kind of longevity from a quad-core device is surprising and refreshing.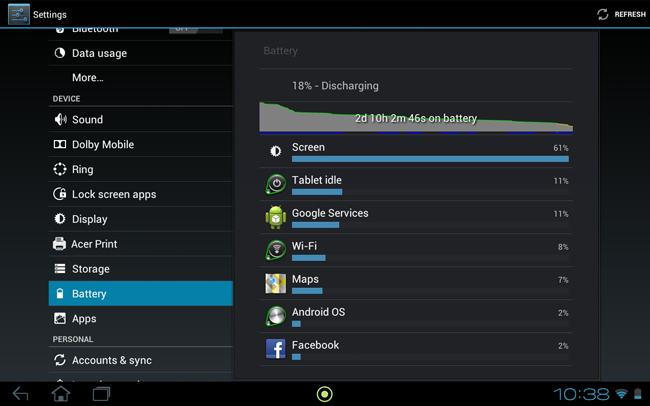 Build: Buyers who obsess with the thinnest and lightest devices need not apply to the A510, but Acer has made a tablet that packs a lot of battery and still is easy on the hands. The backside of the device is covered in a soft plastic covered in dots for added grip to guard against unwanted drops. The top and bottom of the tablet have soft curves to them and make sure that you don't get the dreaded "tablet hand" during use. The only complaint here is the right and left sides of the tablet are fairly cornered off in comparison to everything else. Overall the tablet feels very sturdy and comfortable in-hand. Oh, and you get the Olympic symbol slapped on the back as well. Do you need it? Not necessarily. Does it take anything away from the tablet? Not at all.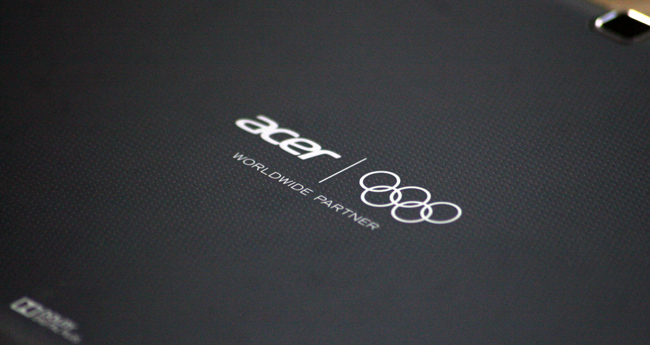 Specs: For $450 you are getting a tablet packed with specs that can rival anything on the market today. First off we have the aforementioned Tegra 3 quad-core processor, and that is backed up with 1GB of RAM on-board. 32GB of storage is already included and Acer went with a 5MP camera on the back for good measure. There is a microSD card slot on the side and a micro HDMI port as well, great for playing games on your big-screen TV. The A510 has all the specs to do whatever you need it to.
Ice Cream Sandwich: What else can we say about Android 4.0 that we already haven't said before? 4.0.3 comes pre-loaded on this tablet as compared to the other Iconia Tabs who had to wait for an update. The marriage of ICS and Tegra 3 is just something you have to feel to see.
Custom Android Skin: I know what you're thinking, because I felt the same way when I heard that Acer had a skin on top of ICS, but bear with me here; it isn't terrible. To call it a skin in the first place is a bit of a misnomer, as far as skins like TouchWiz go Acer's modifications are extremely light and for the most part: useful. The star of the show is Acer's uninstallable ring that hangs out in ICS's action bar that when clicked allows you shortcuts to apps and websites that you can choose. Other than that it's almost stock ICS.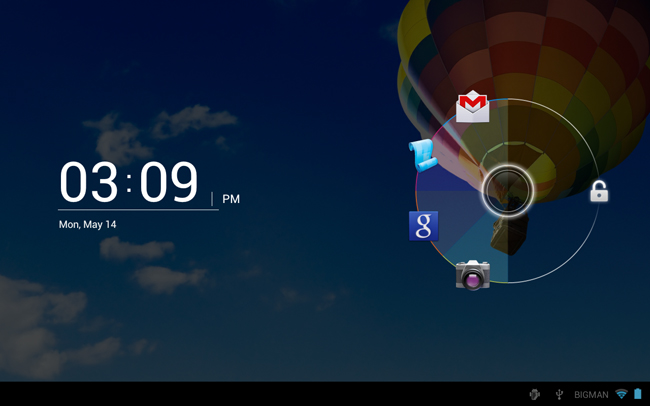 Screen: The A510 is rocking a 1280 x 800 TFT LCD screen on the front of the device. While it may not be anything ground breaking on the display front, the display looks good overall. You have to really search for an angle where the color is affected. Colors are bright and vibrant and the display seems to work well with the Tegra 3 being the powerhouse behind it.
The Not-so-Good:
Camera: You would have to expect this one, tablet cameras are just generally pretty bad and the A510 is no better. It has the same 5MP camera that was featured on the earlier A200 models and the pictures do the camera no favors. The tablet is capable of shooting 1080p video but video quality seems less than stellar. Let's just say you won't be buying the A510 for the camera, but then again who is buying tablets for the camera?
Weight: This is a very small gripe, but at this point I am nitpicking to try and find things wrong with this tablet. In the days of "thinner is better" this tablet packs on a little more weight than it's brethren. It makes holding it for extended periods of time noticeable but as mentioned before, the extra weight is justified in the battery.
Proprietary Charger: One thing I noticed was that the charger for this tablet was a special cable, longer than a microUSB. The interesting part is that the tablet works with microUSB to connect to a computer. Why not just use the microUSB as a charger?
Gallery:
The Verdict:
Coming from the grandfather of all Android tablets, the Motorola XOOM, I was skeptical whether or not I would enjoy my time with the Acer Iconia Tab A510. Long story short: I really did. Sure it may not be the flashiest name or brand in the game right now, but if you are looking for an Android tablet that will do what you want it to, and do it for a long time the A510 is definitely something to look to.
Because of their similar specs and pricing, the A510 and the Transformer Pad TF300 are going to be compared. The Tegra 3 is a fantastic piece of hardware that makes both of these tablets really sing. For the specs that the A510 has and the price point of only $450, Acer seems to have hit a sweet spot for performance and affordability. Anyone looking to get their first Android tablet would do well to choose the Acer Iconia A510.