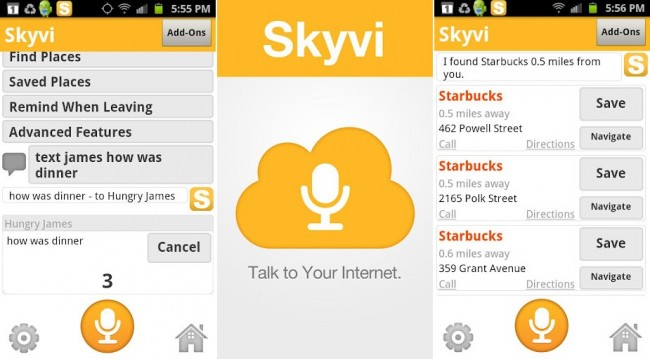 There is no shortage of Siri wannabes in the Play Store, but it is a change to see one that has great ratings and actually works as intended. With Skyvi, you can handle the main tasks that one would usually use Siri for – such as checking local weather, texting friends, and getting directions. The app was pushed to Play sometime earlier this year and we're bummed that we are only just now hearing about it. For folks who are still looking for their very own Android personal assistant that talks to you in a sexy computerized voice, give Skyvi a go and let us know how you think it compares to other Siri competitors for Android. 
Play Link
Cheers Justin!
______________________
Some of our best videos.