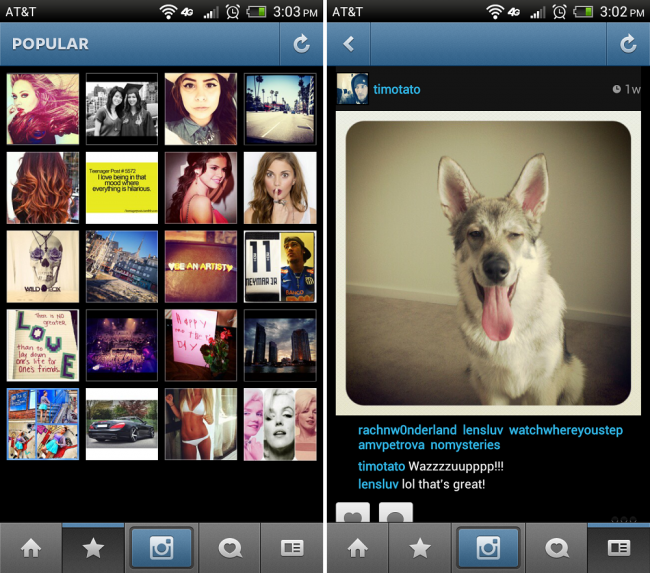 An outstanding forums member over at RootzWiki has taken the official Instagram apk and inverted most of its light colors to help people fulfill their dark-theme needs. This would go perfectly with any of themes we posted earlier today. To install, simply download the apk and install as you would any other 3rd party application. And if this isn't enough Instagram goodness for you, then you can now have your Instagram uploads made into actual prints for you to hang in your house. Wow.
Download:  Inverted_Instagram.apk
Via: RootzWiki
Cheers Chris!
______________________
Some of our best videos.