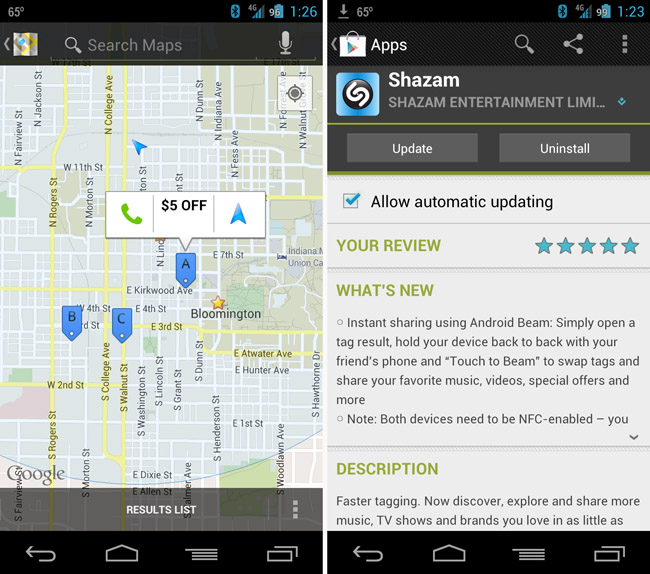 A few interesting updates await you in the Play Store today if you head on over. First up is an update for arguably the best app of all time, Google Maps. The application will now show you Google Offers based on your location, so if you're walking around downtown you can find where to go to lunch and save some money. The map view of this is particularly handy. Also tucked into this update is "360 degree panoramas inside restaurants and stores" and indoor walking directions for the US and Japan. Both of which can be pretty interesting once they become more widespread.
Shazam also has an update waiting for you, one that enables NFC if you have it. You can "swap tags and share your favorite music" through Android Beam just by tapping your two phones together (provided you both have NFC). Now you can really be that guy who shares the music with all of his friends.
______________________
Some of our best videos.