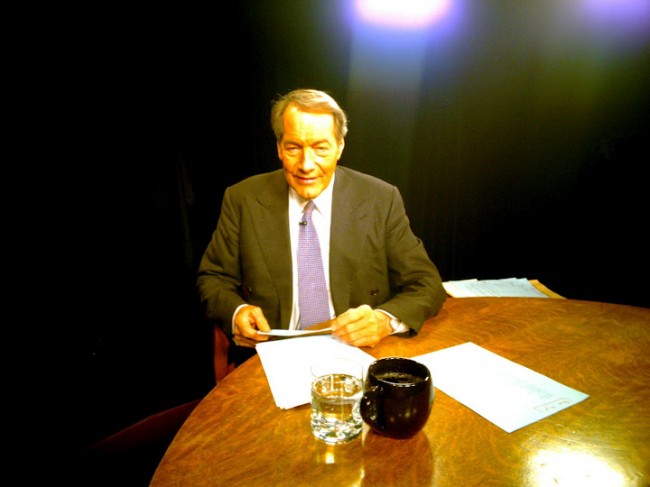 Google's Project Glass or as we like to call them, Google Glasses, are one of the more interesting tech topics to follow in 2012. First debuting in a "here is what they could do" video, we have already seen real versions in the wild on the likes of Sergey Brin.
This week, this whole Project Glass situation just jumped another notch or two on the Cool Meter. Sebastian Thrun, one of the Project Glass gurus, stopped by to chat with Charlie Rose while wearing a pair of these glasses. The interview was posted publicly yesterday, but from what we can tell, was actually conducted last week. Within the first few minutes of the conversation and while discussing some of the project's features, Thrun appears to snap a picture of Rose and then share it to Google+ without doing anything more than a simple head nod. Obviously you can't see the picture being taken or the UI for sharing since it is only viewable through his glasses, but what we do know is that Thrun posted the picture you are seeing above,  to his G+.
The video of this goodness is available at the source link below. We highly recommend you check out it and then discuss.
How close are we to Project Glass becoming a reality?