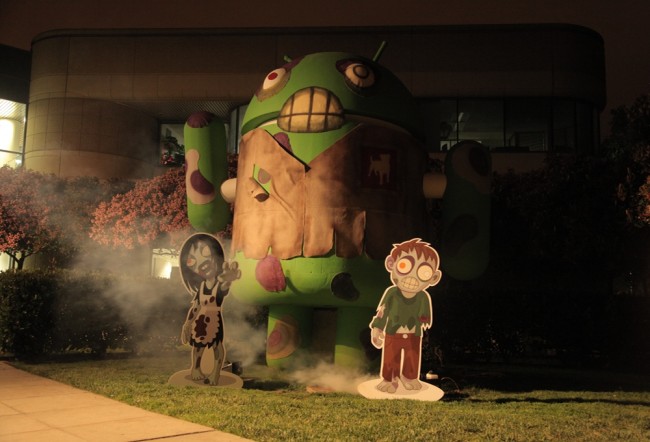 Zynga announced today that they will take their iOS hit ZombieSmash! to the global Android market (err…Play Store) at some point "this week." The game is already available in Canada of all places, but won't be available elsewhere until, well again, sometime "this week." The game itself, is like a mash-up between tower defense titles, Plants v. Zombies, and Splatterhouse. There are 4 different game modes, upgrades and powerups, and even a live wallpaper.
Update:  The game is live in the Play Store now. Go get it.  
Here is the official description in case mine left you with a blank stare:
Test your survival skills while teaming up with unlikely allies in ZombieSmash !

ZombieSmash! is a "Survival Comedy" game, featuring undead-themed castle defense and entertaining, physics-based gameplay. The game casts players as Joey, a lone survivor pit against a herd of writhing, unrelenting zombies – to defeat the undead masses, players must use their fingers to flick and smash them until they're un-undead.
On a related note, the Zynga team took to the Google campus to help promote the title on Android. They turned the massive Bugdroid on the front lawn into a zombie and then filmed the entire thing for your viewing pleasure.
Play Link ($0.99)
Via:  Zynga | Android Police