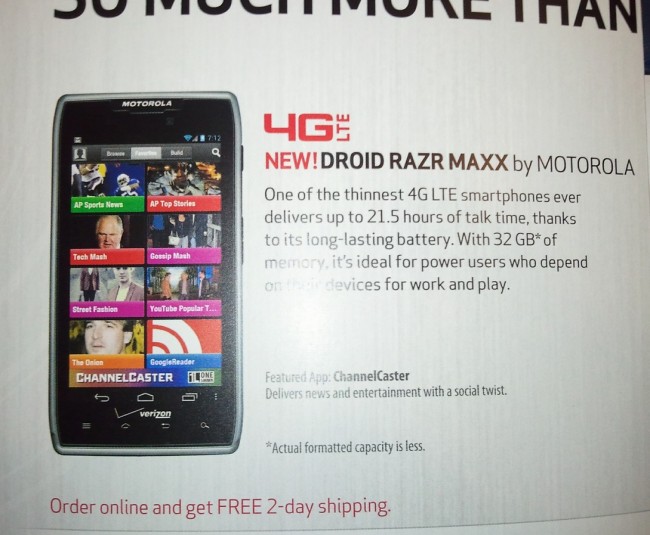 Now, this is one of the better Photoshop screw-ups we have seen in a while, right here. According to the newest Verizon mailer that is going out to customers with upgrade dates on the horizon, the DROID RAZR MAXX would be a great option because of it's amazing battery life, amount of storage, and 4G LTE. It clearly will also multitask with the best of them thanks to a second set of navigation keys that are embedded on the screen, similarly to we have on the Galaxy Nexus. Oh, that would also mean it runs Ice Cream Sandwich, something we know won't happen for at least a few more weeks.
Worth a giggle, so we thought we'd share.
Cheers Josh!
______________________
Some of our best videos.