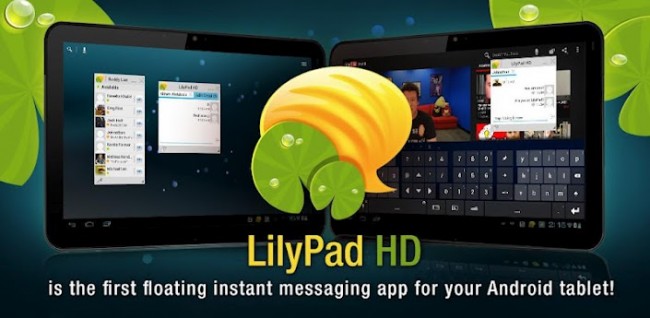 The concept of "floating" apps has become the hot thing in the Android tablet realm over the last few weeks, something we think is awesome. With all of that screen real estate on tablets, why not use some of it to take advantage of Android's multi-tasking? LilyPad HD is the newest on the block, but claims to be the first to float in an instant messenger environment. Currently only working with Google Talk (perfect for Android gurus), this app allows you to open chat windows over top of whatever you may be doing, which means chatting while watching videos or cruising the web without having to toggle screens. 
Play Link ($1.49)
Cheers Blake!
______________________
Some of our best videos.