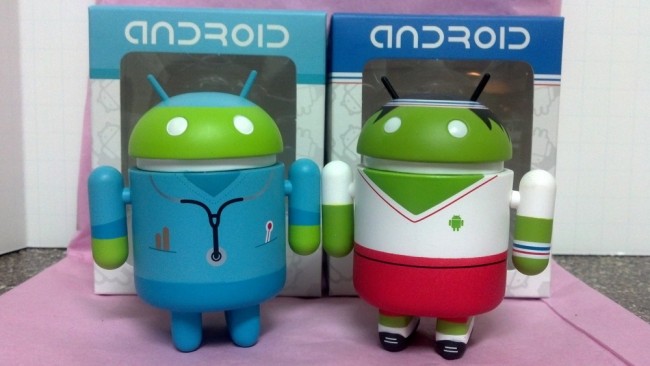 A reader of ours received a shipment of Android mini-collectibles that from what we gathered, have never been released before. The two that he has multiples of are pictured above as a doctor and an athlete/tennis player. He is willing to part with some and has posted them up on eBay in case any of the mini-collectible collectors in the building are interested. Could they be a part of Series 3 or were they axed from previous box sets? Tough to tell, but we definitely want some for our own personal collections. 
Has anyone else seen these before?
Buy.
Cheers Wyatt!
______________________
Some of our best videos.