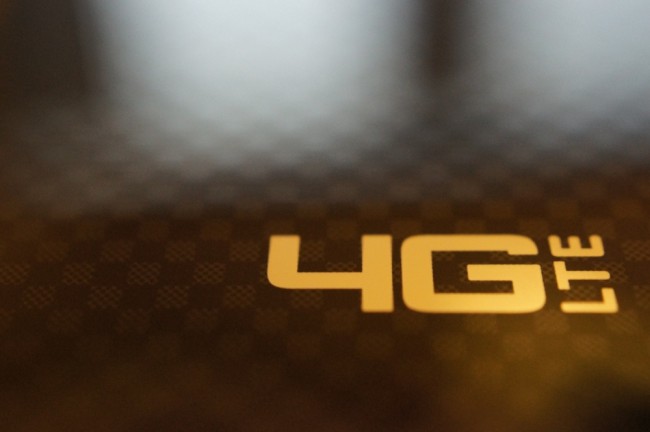 We just got done gathering up all of the new April 19 4G LTE markets that Verizon was blasting off this morning when this press release arrived in our inbox. It is worthy of it's own post as the numbers are pretty astounding for their new network rollout. This Thursday, Big Red's 4G LTE network will cover more than 2/3 of the U.S. population. With these new markets that takes the total up to 230, but let's go further than that. By the end of 2012, they expect to be in over 400 markets, covering some 260 million people.
AT&T has 32 active markets as of today.
Solid work, Verizon. 
VERIZON WIRELESS 4G LTE NETWORK WILL BE AVAILABLE TO MORE THAN 2/3 OF U.S. POPULATION STARTING APRIL 19

BASKING RIDGE, N.J. – Verizon Wireless, owner of the nation's largest 4G Long Term Evolution (LTE) network, today announced that it will cover more than two-thirds of the U.S. population when it introduces its 4G LTE network in 27 new markets and expands in 44 markets on April 19.  With the new and expanded markets, Verizon Wireless continues to lead the industry in 4G LTE deployment, offering network coverage in 230 markets across the United States.  By the end of 2012, the Verizon Wireless 4G LTE network will be available in more than 400 markets, and will be available to more than 260 million people in the United States.

With the continued growth of the Verizon Wireless 4G LTE network, people in more areas of the United States will be able to take advantage of the speed and connectivity offered by the nation's fastest 4G network.  Verizon Wireless currently offers more than 20 4G LTE-enabled devices, including the new Lucid™ by LG and the Samsung Galaxy Tab™ 7.7.

"Verizon Wireless 4G LTE is the premier wireless data service in the nation, with more than six times the geographic coverage of our nearest competitor's 4G LTE network and now available to more than two-thirds of the nation's population," said David Small, chief technical officer of Verizon Wireless.  "We will continue to introduce new markets and expand covered markets to ensure even more wireless users across the United States can take advantage of the benefits that 4G LTE brings to consumers, small businesses and enterprises."

"This year represents a year of growth and investment in our 4G LTE network, which stands out by virtue of its superb combination of coverage, speed and the variety of devices that we offer customers."

On Thursday, April 19, the company will introduce its 4G LTE network in Auburn and Tuscaloosa, Ala.; Pine Bluff, Siloam Springs and Van Buren, Ark.; Visalia/Porterville, Calif.; Fort Walton Beach and Ocala, Fla.; Brunswick, LaGrange and Macon/Warner Robins, Ga.; Peoria, Ill.; Kokomo/Logansport and Marion, Ind.; Dodge City, Garden City, Great Bend and Hays, Kan.; Salisbury, Md.; Cattaraugus/Allegany, N.Y.; Sandusky, Ohio; Ardmore and Ponca City, Okla.; Salem/Albany/Corvallis, Ore.; Pierre, S.D.; and Big Springs and Tyler, Texas.

The company will also expand its 4G LTE network in Phoenix and Tucson, Ariz.; Bakersfield, Fresno, Modesto, Sacramento, Salinas/Monterey, San Diego, San Francisco, San Luis Obispo and Stockton, Calif.; Colorado Springs and Fort Collins/Loveland, Colo.; Sarasota/Bradenton, Fla.; Boise/Nampa, Idaho; Carbondale/Marion and Rockford, Ill.; Fort Wayne and Indianapolis, Ind.; Des Moines, Iowa; Boston and Worcester, Mass.; Detroit, Mich.; St. Louis, Mo.; Las Vegas and Reno, Nev.; Manchester/Nashua, N.H.; Albuquerque and Santa Fe, N.M.; Buffalo/Niagara Falls and New York, N.Y.; Akron, Cleveland and Columbus, Ohio; Oklahoma City and Tulsa, Okla.; Portland, Ore.; Providence/Pawtucket, R.I.; Nashville, Tenn.; El Paso, Texas; Provo/Orem and Salt Lake City/Ogden, Utah; and Olympia/Centralia and Spokane, Wash.

4G LTE Speed

In real-world, fully loaded network environments, 4G LTE users should experience average data rates of 5 to 12 megabits per second (Mbps) on the downlink and 2 to 5 Mbps on the uplink.  When customers travel outside of 4G LTE coverage areas, devices automatically connect to Verizon Wireless' 3G network, where available, enabling customers to stay connected from coast to coast.  Verizon Wireless' 3G network is the most reliable high-speed data network in the country and allows customers in 3G coverage areas who purchase 4G LTE devicestoday to take advantage of 4G LTE speeds when the faster network becomes available in their area or when they travel to areas already covered by Verizon Wireless' 4G LTE network.

 4G LTE Markets

On April 19, Verizon Wireless' 4G LTE network will be available in 230 markets across the United States.  Visit www.verizonwireless.com/lte for a full list of 4G LTE markets and additional information about Verizon Wireless' 4G LTE network.  For a comparison of Verizon Wireless' 4G LTE network coverage to its competitors, street-level detail of coverage and more, please visit www.verizonwireless.com/4glte.
About Verizon Wireless

Verizon Wireless operates the nation's largest 4G LTE network and largest, most reliable 3G network. The company serves nearly 108 million total wireless connections, including 92.2 million retail customers.  Headquartered in Basking Ridge, N.J., with nearly 82,000 employees nationwide, Verizon Wireless is a joint venture of Verizon Communications (NYSE, NASDAQ: VZ) and Vodafone (LSE, NASDAQ: VOD).  For more information, visit www.verizonwireless.com. To preview and request broadcast-quality video footage and high-resolution stills of Verizon Wireless operations, log on to the Verizon Wireless Multimedia Library at www.verizonwireless.com/multimedia.