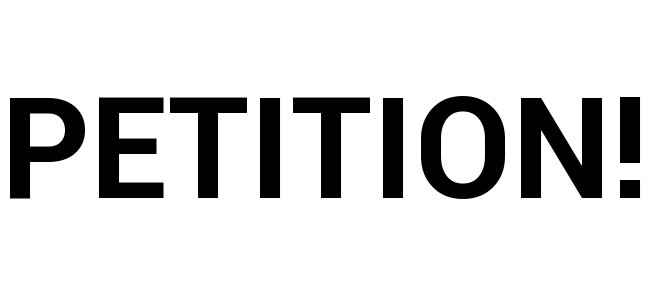 Ahhh yes, petitions. Company A changes a policy or initiates a new fee – Consumer A, B, C, and D all start new petitions to try to stop it. Not that there is a problem with that, but it happens like clockwork each and every time. As is the case with Verizon's new $30 upgrade fee that almost all of you are not fans of. Within minutes of the first reports of this fee, our inbox was hit up with a handful of petitions from Change.org with one purpose, to get it stopped. Hey, it helped with the $2 service charge, why not with this? OK, let's be honest – since every other carrier already does this, it would be hard to win this battle, but that shouldn't stop you from voicing your opinions.
Maybe we can get these petitioners to come together under one roof? [Full details about the $30 fee.]
______________________
Some of our best videos.