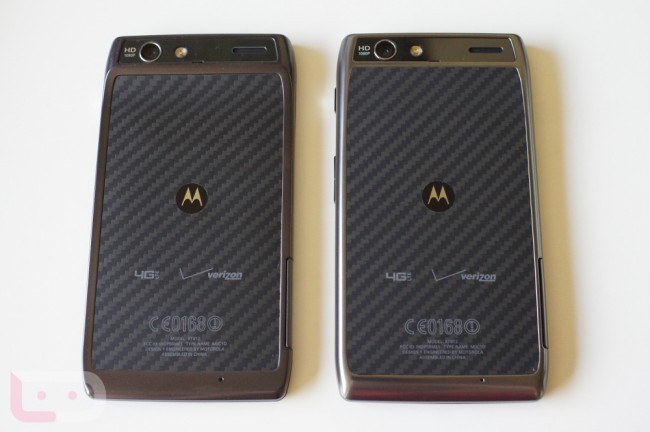 To call original DROID RAZR owners "frustrated" or "annoyed" over Motorola and Verizon's decision to release a phone with double the battery life and at the same price only 2 months later called the RAZR MAXX would be a gigantic understatement. In fact, this is one of the bigger Android blunders and slaps to the face we have seen in a long, long time if not ever. No refunds were offered nor were there options for a trade-in to satisfy those early adopters that felt nothing but screwed by this move. Those words may sound harsh, but if you can't tell, I'm actually holding back. RAZR owners should be furious at this.
With that said, you may recall a RAZR owner who realized that RAZR MAXX parts (including the 3300mAh battery) are swappable between the two phones. He even went as far as to provide instructions for everyone that may be interested in completing the task themselves. That's right, the phones are so similar that you can put the battery and back plate from the MAXX onto the regular RAZR. Brilliant. The only problem was, that spare parts were tough to come by. Until now, that is. 
The folks at Cellphone Repair Shop have created a conversion kit for RAZR owners that includes the 3300mAh battery, adhesive tape, back battery cover, and SIM/SD card door. That is everything you would need to transformer your RAZR into a MAXX, right there. And if you don't have the tools to pry the current back piece off, they can hook you up with all of those as well. The base package starts at $109.95, but if you start adding on tools, it will obviously go up from there.
Not a bad option though, if you aren't interested in spending the $649 it would cost to get a brand new phone.
If the $110 price tag is too steep, the folks at DroidRzr are looking into a group buy to drive the price down.
Buy (pre-order).
Cheers evltwn!