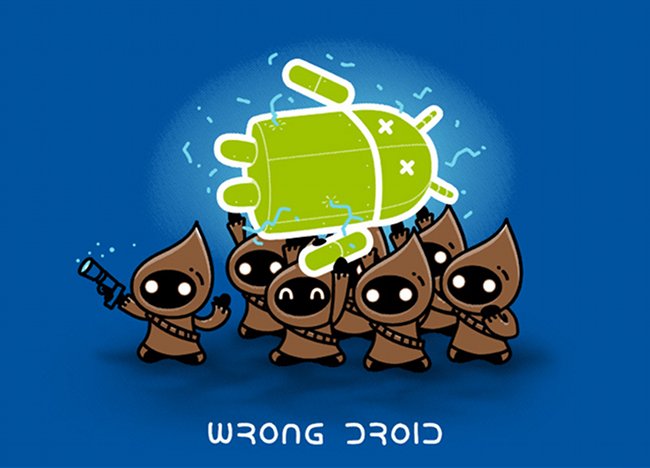 As Android fanboys, we love a good t-shirt design that includes anything related to our favorite mobile OS while taking pot shots at the competition. Today's TeeFury shirt (that is available today only), is a great example of all of that. The shirt is called "Wrong DROID" and is a parody on the R2-D2 capturing scene by Jawas in Star Wars, but also a "satirical take on the license fees" that Android OEMs pay to the likes of Microsoft, according to its creator. 
Buy.
http://www.youtube.com/watch?v=hY2-4AltJwg
Cheers David and Chris!