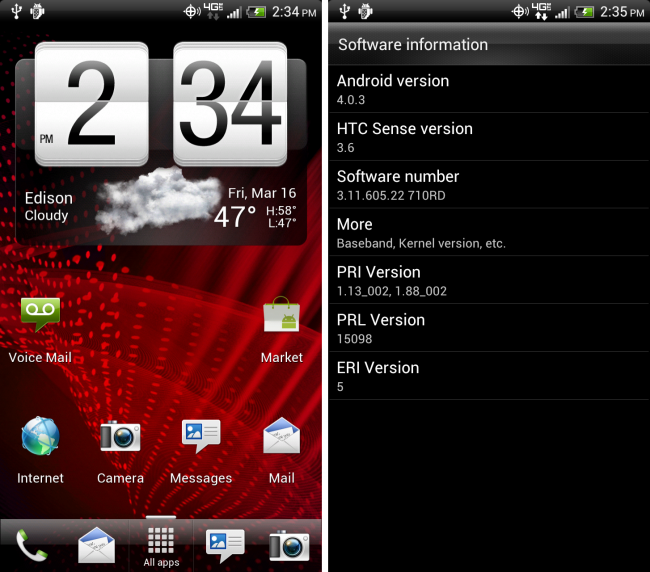 As owners of the HTC Rezound await an update to Ice Cream Sandwich, some sneaky person has leaked the official update build onto the web for everyone's pleasure. The operation to update your device is extremely simple, but may take some time depending on your Internet connection due to the fact that the file is a humongous 640MB. If you feel like tasting some sweet ICS on your Rezound before it is released to the masses, then follow the instructions down below to ensure a proper installation. 
Instructions for installation:
After downloading the file, rename it to PH98IMG.zip.
Place the renamed file onto the root of the SD Card.
Power down your device.
Reboot into the bootloader by holding VOL DOWN + Power.
The flashing process should begin automatically.
Give the device some time to reboot and once it does, you will be off to enjoy your weekend with ICS. If you have any questions, shoot them down below and we will do our best to tackle them.
Via: Android Police