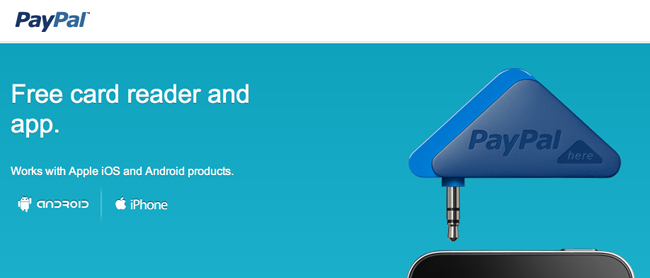 PayPal is looking to be the biggest online payment system out there but one area they were beat to the punch was mobile payments. Square was very successful with their card-reader dongle but PayPal has come back swinging with their new service which is dubbed "Here."
Instead of the square card reader that Square is known for, PayPal is offering a triangle to distinguish their new program. They are also offering a 2.7% flat rate for merchants who use this service to combat the 2.75% that Square offers. PayPal also has the name recognition and the support that comes with being around for so long. The application only is available for iOS right now but PayPal suggests getting ready because the Android version will be here before you know it. We are hearing April for a release schedule. If you are looking to make use of this service head to the sign-up page here.
Via: BusinessWire
______________________
Some of our best videos.