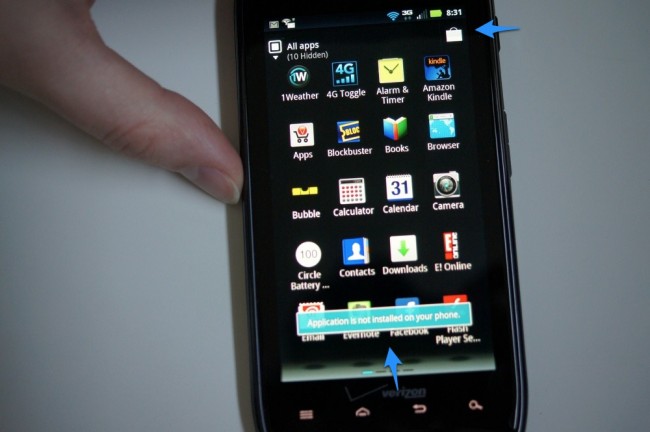 As the Google Play store rolls out to handsets across the world, those of you with Motorola devices are noticing one thing in particular – it breaks your app drawer market link. Yep, it's annoying and it won't be fixed until Moto releases another OTA update. The Blur skin installed on your phone is looking for the old market application, but since it has been renamed, removed, or replaced (however you want to look at it), it won't ever find it. I'm sure that crafty rooted users can find a way to manipulate Blur code to look for the Play Store, but the majority of you are simply ___ out of luck.
So when your market updates today – unless you did already – and you see this notification leading you to believe that your Android Market is gone for good…actually it is gone for good. Instead, try not to freak out and simply turn a couple of extra pages until you find "Play Store." Yep, that's what Google is calling the market these days.
*Note – Since Moto has about 15 different versions of Blur in the wild, this may not affect all of their phones. It's definitely causing problems on the RAZR and MAXX though.