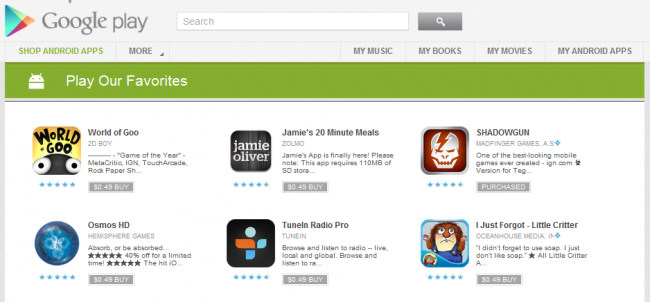 The deals have started in the Google Play Store. Google said they would be hosting a ton of awesome deals, but we didn't know it would be starting this quick. Games like ShadowGun, Osmos HD, and tons of others are just a $0.50 in the Play Store. From what Google said, we can expect these deals to last for seven days, but we don't know if they'll be swapping out apps each day. Might want to hurry and snatch them up quick before the deals disappear.
Also, Google Play Deals which change everyday for this week are just $0.25. Enjoy!
App Play of the Day | Book Play of the Day | Movie Play of the Day | Album Play of the Day
Google Play Deals 
Cheers Brandon, Walt, and Mike!