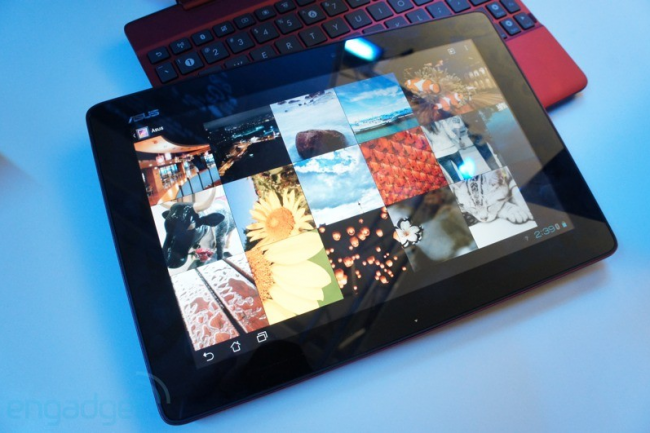 The Asus Transformer 300 tablet that we have been hearing rumors for has been officially shown at MWC. The folks over at Engadget have had a good hands-on with the tablet whose purpose many folks have been questioning. Is it the next Prime? Does it have top-of-the-line specs? Well, no actually. The Transformer 300 will be Asus' more affordable, slightly less super-tablet for folks who don't need to spend $600+ on an Android slate. 
The 300 still has the fantastic quad-core Tegra 3 which is the essence of the Prime, but with an IPS display instead of Super IPS+, you won't have the best display on the market. Only a 16GB version will be made available versus having a 32GB or 64GB alongside, so basically, it's just going to be an affordable Prime. How affordable? Well, no official word has been spoken, but we can't expect more than $300, can we?
Via: Engadget
______________________
Some of our best videos.