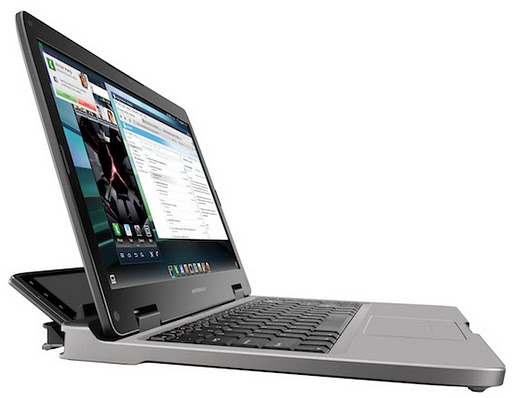 Most people can't justify spending $300+ for Motorola's LapDock 500. It's a device and feature that has potential, but until Motorola adds some polish, that price may not be worth it. But what if you could score one for $149? Would that be worth it? If you game Verizon's accessory system a tad, you can have it for that price today. The instructions below will walk you how to purchase the accessory by choosing the DROID 4, but according to Motorola, the RAZR and RAZR MAXX are also compatible with it. 
Instructions:
1.  Go to Verizon's site.
2.  Click the big "Shop" button up top.
3.  When the page loads, scroll down and click "View All" next to Accessories.
4.  Click on the "DROID 4."
5.  LapDock 500 should be the first option, simply click "Add to Cart" from that page.
6.  Go straight into your cart and you should see it for $149.99 rather than the $249.99.
7. Checkout and enjoy.
Cheers Kickin Wayne!