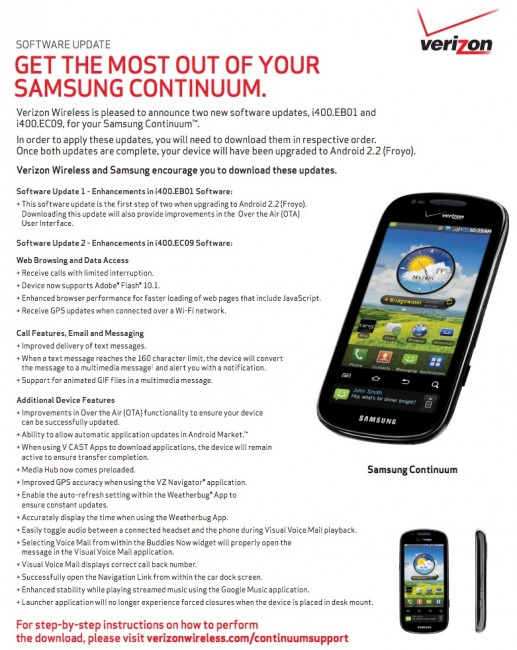 I almost can't even type this post with a straight face. And yes, this is actually happening. The Samsung Continuum is set to receive Android 2.2 some time in the very near future. As in, Froyo. No, not Gingerbread. Froyo.
Does anyone remember when Samsung actually held a special press conference to introduce this phone back in 2010? The kind of event that is usually reserved for big devices like the RAZR or Galaxy SII. The invites had a stock market ticker on them in reference to its "ticker" second screen. It was going to change the world of notifications as we knew it. Dual-screens, go!
And then the phone came out with the exact same specs as the Fascinate and completely disappeared from anyone's radar. We won't go as far as calling this the flop of the last couple of years, but damn is it up there. So to see it receive Froyo after almost a year and a half, we can't help but giggle and point fingers.
Cheers Trailblazer101!