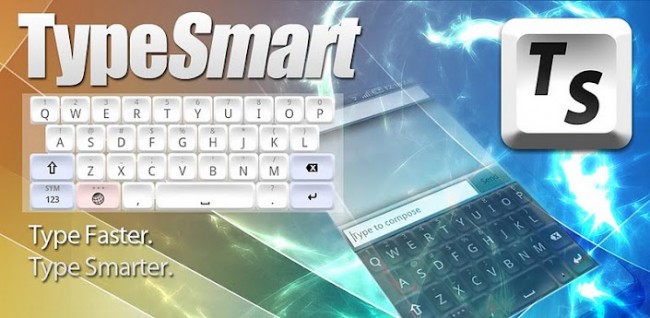 TypeSmart Keyboard may not be new, but it received an update over the last week and has popped back onto our radar. With a few built-in features they claim you won't find anywhere else, TypeSmart might be worth a look if you have grown tired of the old standards like Swype and Swiftkey. The board comes with different themes (take note Swype team!) for any look you might want, a smart word predicting engine, a dictionary that learns the way you speak over time, and something as simple as a number row that can be displayed with a simple swipe.
Give the video below a view for an idea of what TypeSmart truly offers over other keyboards on the Market. Thinking about giving it a shot? 
Market Link ($3.95) | Market Link (Free)
______________________
Some of our best videos.