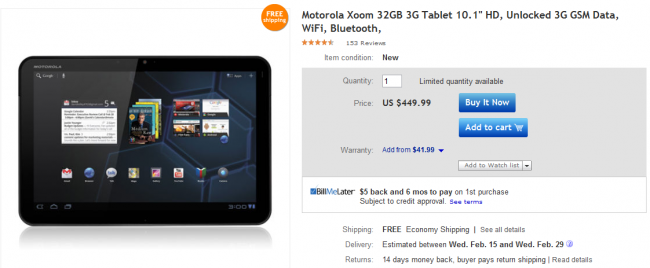 For one day only folks can grab an unlocked GSM Motorola XOOM 32GB for $449.99. It won't be able to work on Verizon's network, at all, but you could throw in an AT&T or T-Mobile SIM and have a good time that way. It may be GSM, but it's still a completely unlocked bootloader Android tablet that will be able to run the newest software at least until OS requirements render it useless. Sound like a good deal?
Via: Ebay
Cheers Jerry!
______________________
Some of our best videos.