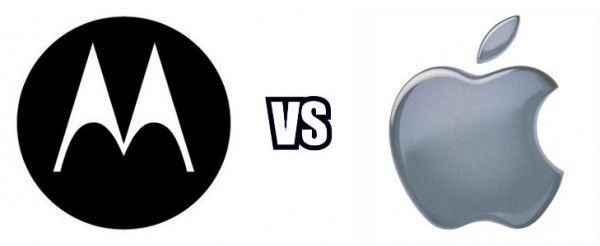 Motorola won a pretty significant patent battle with Apple today in German courts. The initial "permanent injunction" forced the Cupertino giant to remove most of its products from its German-based online store including the iPhone 3G, the iPhone 3GS, and the iPhone 4 as well as any 3G-enabled iPads. The patent in question had to do with a "multiple pager status synchronization system and method" which Apple uses in its iCloud product. As you can see, that's a big deal.
After all that went down early this morning and products were pulled, news is starting to spread that Apple has apparently put up a big enough chunk of change to license the patent from Motorola. Well, has potentially. The ban has been lifted and that's the only guess that anyone has as to why it would be removed so quickly. It's not clear what that amount was, especially after an Apple spokesperson took a shot at Moto for refusing "to license this patent to Apple on reasonable terms."
This is a developing story, indeed.
Via:  FOSS Patents, (2), BBC, Engadget
Cheers Mclovin, Brian and Ben!