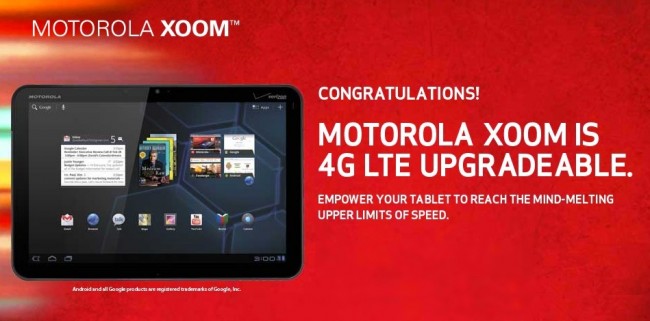 Last minute reminder emails have been sent – it's time to get your XOOM 3G from Verizon upgraded to 4G LTE for free. After months of delays, owners of the world's first Honeycomb tablet were given the option to upgrade their tablets and also receive a free docking station at the end of September. We know that not many of you actually purchased this device and instead went for the cheaper WiFi version, but we wouldn't want those that did to get left behind.
Verizon gave us a 6-month time frame to utilize this free upgrade service. Being February, you have around 2 months left to take advantage.
Upgrade details | Reasons to upgrade according to our friend Peter Alfonso | Motorola site
______________________
Some of our best videos.