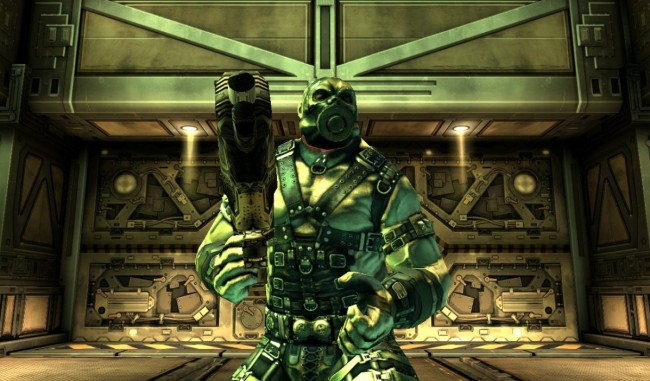 Fans of the over-the-shoulder shooter ShadowGun are in for a treat. According to the Madfinger Games forums admin RAZO, ShadowGun is about to receive an update this week in the Market which shall include 4 new levels, new enemies, new guns, and a whole lot more. Previously, this version of ShadowGun was exclusively for iOS, but now Android is finally receiving the love. 
Update will include:
– The story directly follows the events of original Shadowgun
– Free for all original Shadowgun owners
– 4 new levels
– New enemy creature
– New gun
– New type of gaming interaction
– New soundtrack
– Lot of new graphics, animations and cut-scenes
– New and improved content in general (also affects the original Shadowgun)
– New effects such as camera shakes or bullet trails
– New element in the control – Roll (player can now perform rolls)
– Tuned difficulty, weapons and enemies
– Better, more intensive gaming experience
ShadowGun is one of our favorite mobile shooters, so this update is definitely welcomed. It will be free for present owners of the game, but you can pick up ShadowGun in the Android Market for just $4.99.
Via: Droid Gamers