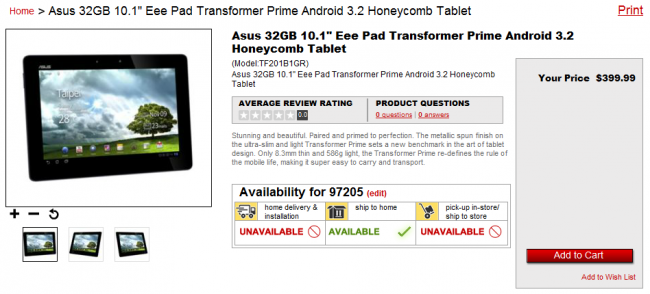 Still haven't full committed to buying an Asus Transformer Prime? Will a $399 price point help? That's exactly what HHGregg is selling it at right now. We have no idea why they decided to slash the price by $100, but we will most definitely not be complaining.
Buy.
Cheers Mike!
______________________
Some of our best videos.