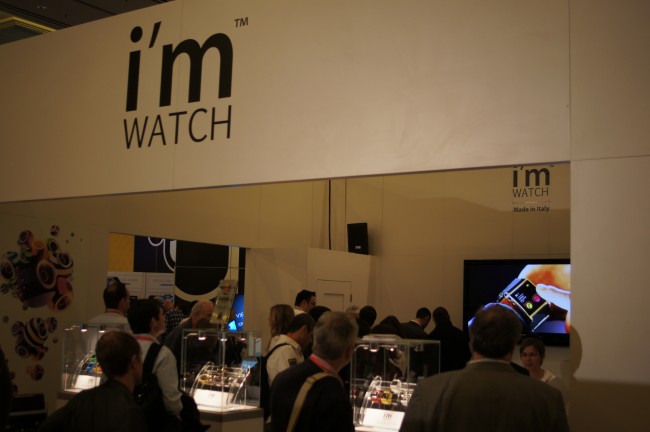 Smartphones are so 2011.  This year it's all about the smartwatch.  If you have been looking to combine your watch and your smartphone, then definitely give i'm Watch a look.  i'm Watch has combined all your phone features into a classy looking watch that fits just perfectly right on your wrist.  With a dedicated Bluetooth connection, i'm Watch can make calls, check emails, and all the other great features you would expect from a smart device.
The watch was designed in Italy and it shows.  With classy colors and silicone bands, the i'm Watch is definitely a conversation starter with anyone next to you.  Depending on which color options and materials you choose, price varies.  But the pricing starts at about $350.  The watch runs Android 1.6 and I don't think it's the type of device that you should worry about being updated to Ice Cream Sandwich anytime soon. Gallery down below followed by a link to i'm Watches site. 
We had a few minutes to play with the product and you can definitely tell that the device runs Android 1.6. You can feel a bit of lag scrolling from screen to screen, but let's hope that the company who makes the watch has a few more kinks to work out before they officially launch the watch for global sales. Would anyone be willing to rock this sporty piece around town?