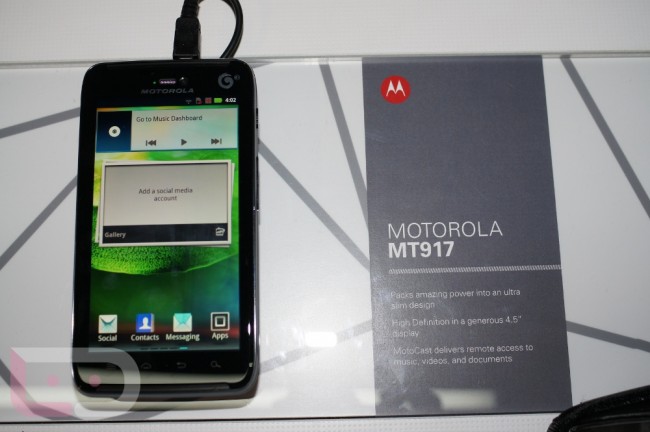 As we were wrapping up our Motorola booth session this afternoon, we stumbled onto two devices that looked extra special, but at the same time, sort of unfamiliar. Sure enough, they were the MT917 and the XT928, the two HD RAZR-esque devices that Moto released to China back in November.
We paid attention to these devices for one simple reason – that they both rock upgraded specs (4.5″ HD 720p screens, Dolby Digital sound, 13MP cameras, etc.) over the RAZR which was released around the same time here in the States. Why release these in China if they are ready for prime time, yet leave us with a phone that is essentially a step below? We will likely never know that answer.  
What we do have though, is video footage of them both in action. The specs – including processor – pretty much remain the same as the RAZR, but again, the screens are the stars. Check out these macro shots before diving into the hands-on action.
(click to enlarge)
Beautiful, right?