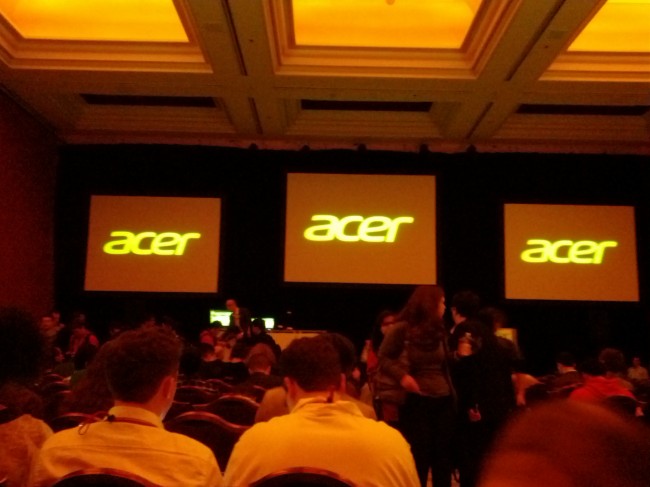 Well folks, it's time to kick off CES 2012! We are live from the Acer event that for the most part, is the first real press event of the whole week. Tough to tell what we may see from them, but on the Android front you have to expect some tablets. There is also a chance that we could get a new phone offering, but again, you will just have to follow along with us during this live blog to see.
Our goal is to live blog just like this during each major press event. You should expect pictures, commentary and a break down of the happenings as they unfold. The quality is obviously all dependent on the internet connection that we can sustain during it, which usually isn't anything to brag about at these press gatherings.
Anyways, buckle up, CES 2012 has officially begun!