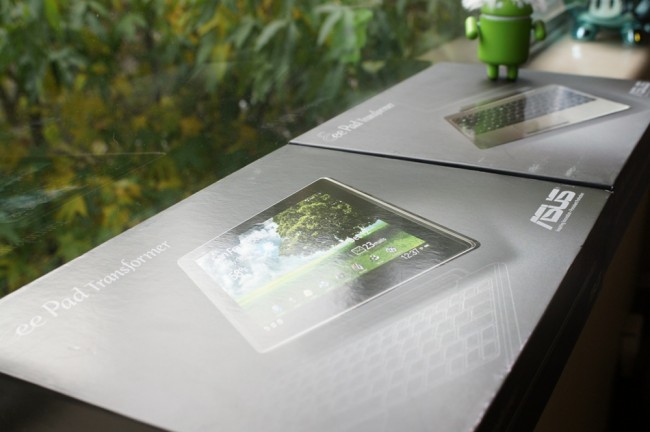 The final day of Two Weeks of Holiday Tegra is here! It has been quite the ride over the last couple of weeks – 9 of you have already won brand new Tegra 2 powered tablets from NVIDIA. But, to finish this contest with a bang, we are going really big and throwing out an Asus Transformer and its accompanying docking station to take you from tablet to laptop in seconds. The original Transformer has probably been the most popular Android tablet of the last year, so what better way to celebrate that than by giving it to one of our readers just before X-mas.
Let's do it!  
And the winner of the Asus Transformer and docking station is…
Eduardo S who simply wants to spend more time with his wife next year.
Congrats Eduardo!  And a huge thanks again to everyone who participated. Stay tuned for 2012 where we will have a bunch of additional contests throughout the year, including our famous Reader Appreciation week. Also, give it to NVIDIA for putting together such a fantastic prize pack. They are too awesome.
Prize:
1 (one) Asus Transformer and 1 (one ) docking station.
How to enter:
1.  In the comments, let us know what you are most looking forward to in 2012. Does not have to be tech-related.
2.  Follow @droid_life and @NVIDIATegra on Twitter.
3.  Tweet the following message:
Last chance to win a tablet from @droid_life and @NVIDIATegra – Asus Transformer and dock up for grabs – http://goo.gl/iDxZn #android
4.  U.S. residents only.
Winner:
At 5PM Pacific, we will randomly chose a winner from the comments. This post will be updated, comments closed, and the winner notified. Prizes will be shipped early next week.