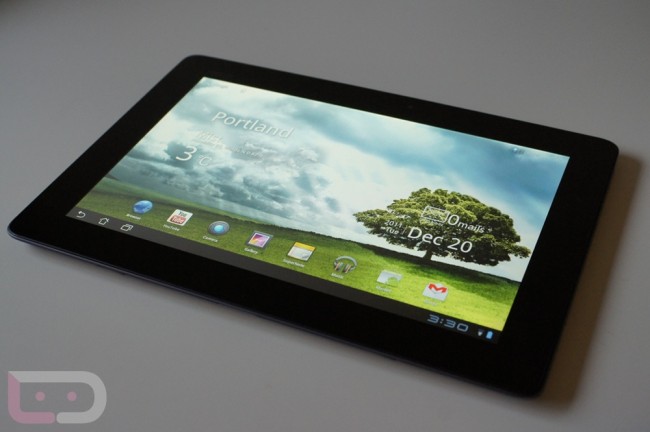 The folks at Asus were kind enough to send us over a Transformer Prime to play with just before launch, so before we get into all of the goodness that it is capable of, we thought we would toss out a quick gallery and our first impressions.
As you all know, this beast of a tablet is the world's first NVIDIA Tegra 3 quad-core powered Android tablet and boy is it noticeable from the get-go. Flipping between home screens never felt so good. The touch sensitivity is also out of this world smooth, and the response you get when touching anything is faster than any tablet I've ever used – and I've used them all. The camera – so far – feels upgraded over any of the other players in the game (and it should be at 8MP and F2.4 large aperture).
One thing to be aware of though, is that this is not running stock Honeycomb. I would assume that most of us are fine with that knowing that Android 3.0 was about as bare bones as you could get and was in need of an upgrade from the beginning. So Asus has tried to improve on that while still keeping the overall feel of HC. Bloatware is there, but at the same time, a lot of it on this tablet is pre-loaded stuff for me to test.
The screen is vibrant and easily up there or beyond that of the Galaxy T ab 10.1. The device itself is incredibly light. And you won't believe the thinness and how easy it is to hold in one hand when compared to others.
So far so good, enjoy the pics after the break. Video on the way.  
 Anything you want me to specifically test? I should have a docking station at some point very soon and will do a full walk-through of that as well.