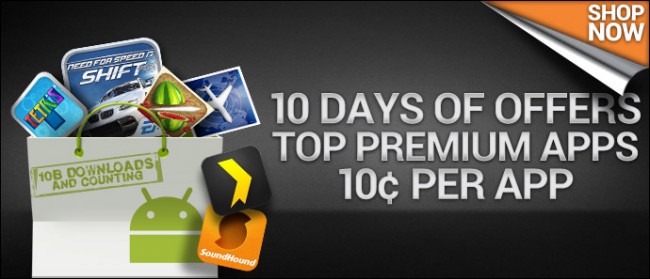 We are getting pretty close to the end of Google's fantastic 10 cent apps promotion.  Only 2 days left after today. Here's the day 8 list for all you app fiends.
HD Widgets
FlightTrack
Train Conductor 2: USA
Shazam Encore
SketchBook Mobile
Flick Golf!
Color & Draw for kids HD
There is definitely some repeats, but that's good for people who missed them the first time around.