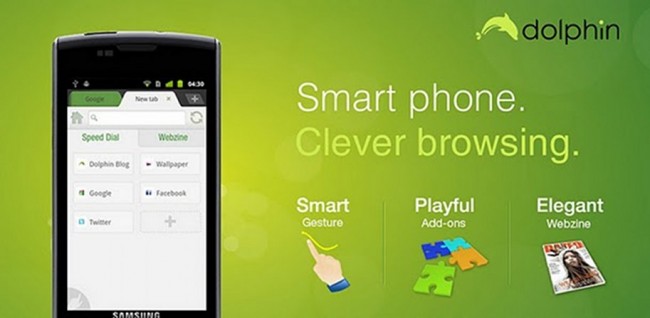 The folks over at Dolphin know that our device's battery life is our biggest concern. What good is a web browser with flash capability if my battery life takes a crash on me within minutes of using it? Dolphin Companion to the rescue!  Without having to leave your browser,  Dolphin Companion offers system setting preferences which will hopefully boost your device's life.
Offered are three different profiles to help your phone last as long as possible:
Extreme profile: For the most extreme circumstances, such as being stuck in an avalanche with almost frozen fingers, 6% remaining battery life and dismal network connection. This is the least battery-consumption mode which immediately turns your smartphone to receive only Call and SMS functions and no data connectivity.

Balanced profile: For the more balanced, less extreme lifestyles that have constant and regular access to charging outlets. This is the default mode with all call and SMS functions and power sucking data connectivity is switched on so you can browse whatever and whenever.

Normal profile: Don't want to optimize your battery life? Dolphin will keep it as normal.
Feel like giving it a go with your Dolphin Browser? It is not available on the Market yet, but you can download and install as you would any 3rd-party app here. You will have to install Dolphin HD in order to get this to work though.
Via: Dolphin Browser Blog