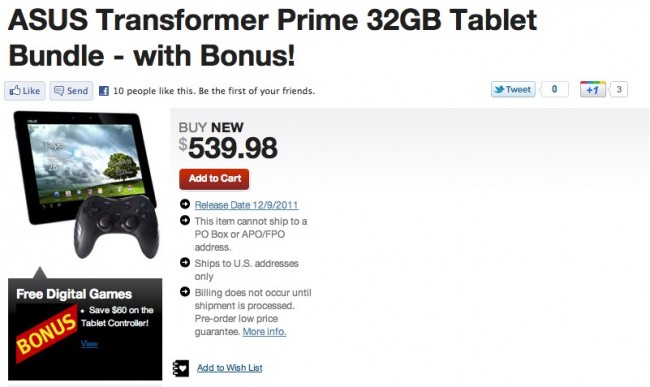 The Asus Transformer Prime was announced back on the 8th as the world's first NVIDIA Tegra 3 quad-core tablet. The specs and price blew our minds, but we were left without a release date. Asus assured the media that some sort of launch party would be going down in early December though. According to GameStop, "early December" means December 9. And we aren't talking about a pre-order date – their site says as plain as day that the "release date" for this beast of a tablet is 12/9/2011.
Update: And minutes later, they have adjusted it to show November 28 as the release date. Mmm K. 
Go get your pre-order on. Shipments go out on the 9th.
Cheers Jason!