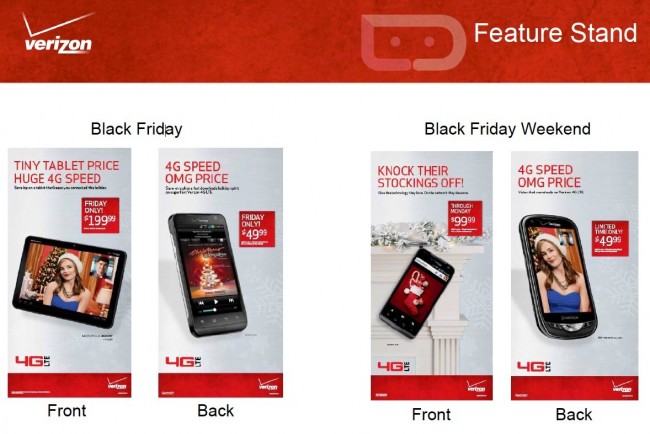 Black Friday deals are starting to roll in from a variety of retailers. Verizon's just went live, so we wanted to quickly show you some of the deals that will be made available to you on the craziest shopping day of the year.
Motorola XOOM for $199 on-contract
Red DROID Incredible 2 for FREE (Friday only)
Double smartphone data still going on ($30 for 4GB)
Free activations
Sony Xperia Play and LG Enlighten for FREE
LG Revolution for $49.99 (Friday only)
Nothing to blow your socks off. Hard to compete with Amazon's Penny Sale though.
Cheers ___!