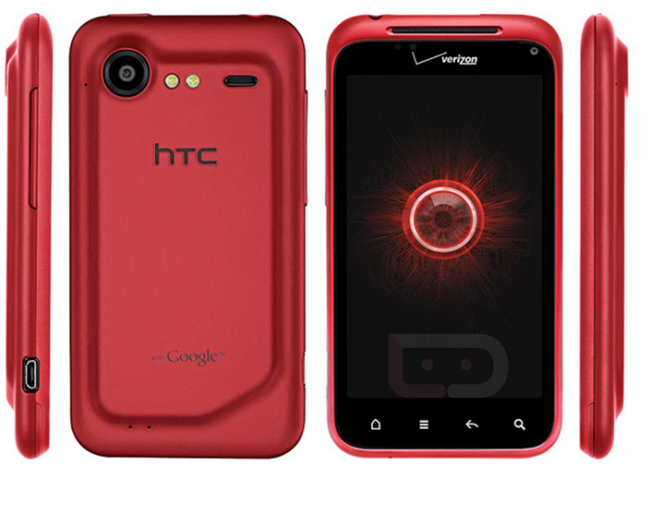 If the standard black DROID Incredible 2 wasn't to your liking, hold out until November 24 as Verizon appears primed to release a full-on red version. We aren't sure if this has anything to do with Project Red or not, but it would certainly fit the theme of that organization. Specs and price will likely remain the same. Not a bad way to re-launch the product ahead of the holidays though, right?  
I would ask if anyone is interested, but I know the answer to that already. Instead, I'll just ask if everyone is a fan of different color schemes like this on phones? Personally, I'm sick of the black slabs and would gladly accept some color options. Would be nice if OEMs would produce these at first launch though and not months down the road.
Cheers ___ and ___!
______________________
Some of our best videos.