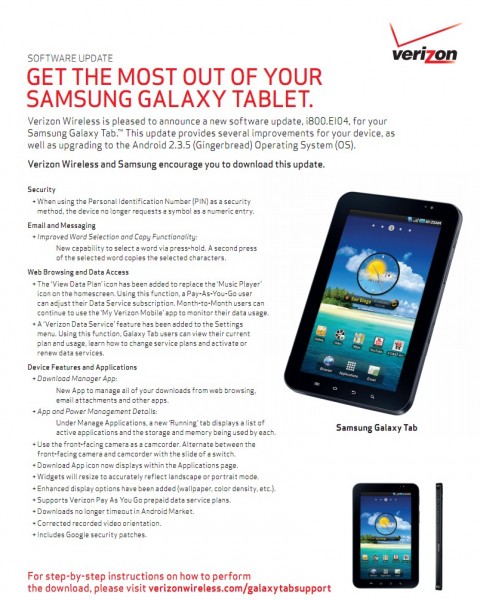 The dinosaur lives! If you own the original Samsung Galaxy Tab 7″ with a Verizon 3G radio tucked deep inside, you will want to start hammering your system updates button over the next few days to check for a Gingerbread (Android 2.3.5) update that should be on the way. It's roughly 68MB and will make your device feel like new again. There is just something extraordinarily stable about Android 2.3 that can take a device from the grave to at least the walking dead.
In the update, you will find the new GB download manager, better front facing camera support, security patches, and more power management options. No telling yet if the UI will change much or if it will keep that semi-stock launcher look. And not that I love TouchWiz, but it would add to the feature set of this long lost tablet.
______________________
Some of our best videos.