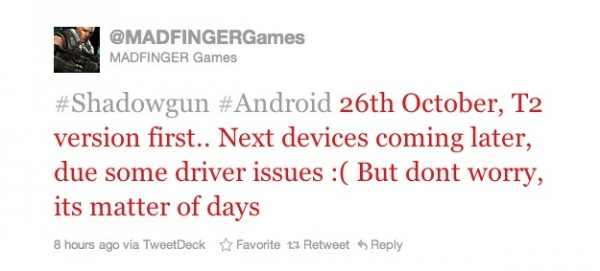 The much anticipated SHADOWGUN that has been demoed and teased for months is finally going to make it to the market, according to Madfinger games who produces it. October 26 is the day for anyone with a Tegra 2 device, meaning it will be available in the Tegra Zone for a price of $4.99.
We have actually had a chance to play it a bit and can easily say that the future of mobile gaming looks very bright. We all know that a quad-core-enhanced version of the game is one the way as well, but trust me, the Tegra version looks very, very impressive.
On a related note, what would you say if I told you that we had a Tegra 2 tablet, Jambox and giftcard to give away to celebrate the release of it? Would you be interested? Stay tuned for details as we approach the launch date.