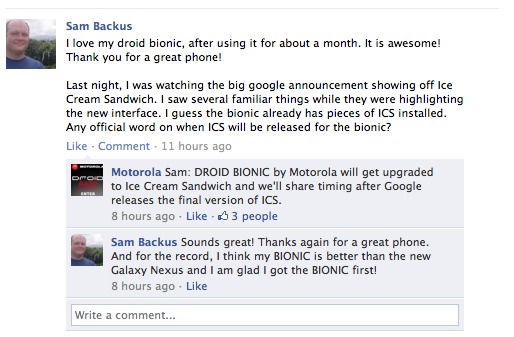 Last night's news that the DROID Bionic has been flagged as "unsellable" is a little unsettling. There could be a variety of reasons for something like that to happen, so we will just hope that Moto and Verizon can figure it out and get it back on store shelves. In the mean time, we have news on a positive front for current Bionic owners to look forward to. Many of you have asked time and time again, "Will the Bionic get Ice Cream Sandwich?" While we figured it most certainly would, the message above from Motorola's Facebook page is exactly what we all wanted to see. According to Moto, they will get to working on or at least share timing of their plans once Google releases source.
Via:  Facebook
Cheers Josh and Lambo!
______________________
Some of our best videos.